A Zwift Kickr in the Pants
When I moved to Pittsburgh in 2015, I didn't bother bringing my old wheel-on indoor trainer. It was outdated technology, falling apart, and I planned to replace it after the move anyways.
But I was able to do some outdoor riding through the Pittsburgh winter, and I couldn't bring myself to drop a boatload of cash on a replacement trainer, especially since I'd be moving to still warmer climes sometime soon.
And just like that, three years passed.
What finally spurred me to pull the trigger on a new trainer? And what conditions changed?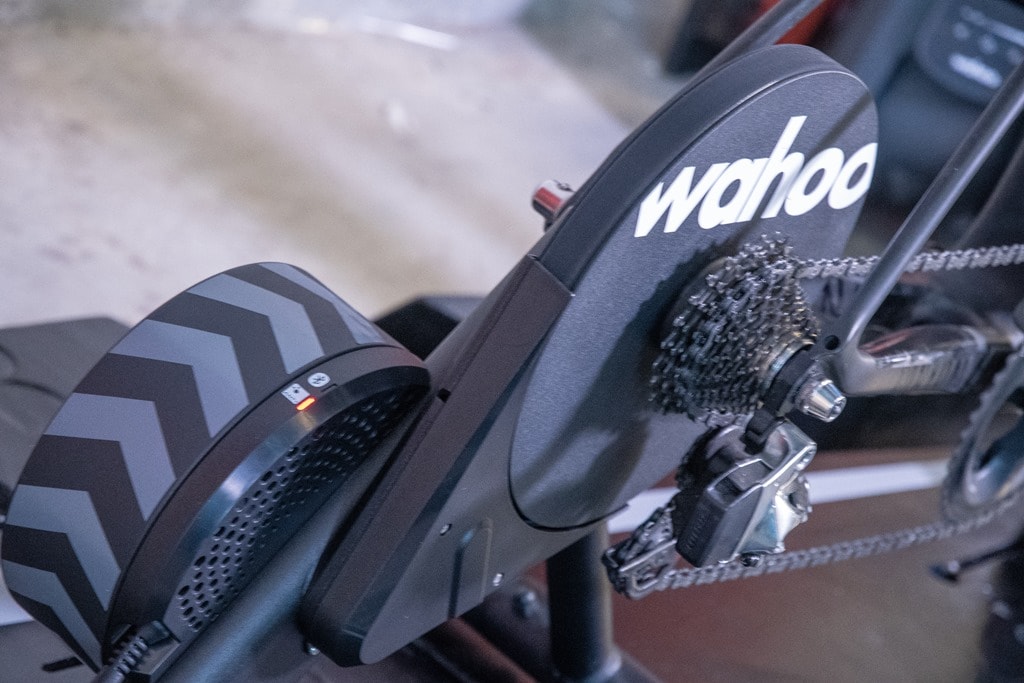 First, why invest in a trainer if I still don't have any income? Well, I've had the intention to do so for five years, and I have the money… I just don't like parting with it. But I know this is something I'll use a lot.
But will I? Why invest in a trainer if I plan to move south? Fair point. However, if there's one thing I've learned living in Pittsburgh, it's that—even when the weather's great—sometimes you just don't want to expend the effort of getting out of the city to get a workout in. I might not ride the trainer as much if I lived in Florida or Texas, but it would still get used, especially for fitness tests. And if not, I could always sell it to someone else!
One last question: why bother with a trainer if I'm getting old and will never be as strong or competitive as I used to be? Well, just because I'm not setting any new PRs doesn't mean I'm giving up completely! I still want to perform at my best, and having a trainer makes it much easier to get a workout in, so that I can better retain the fitness I've got left.
Another thing that made the purchase easier was a big $180 discount. Each fall, awesome sports tech reviewer Ray Maker (DC Rainmaker) teams up with a sports tech dealer to offer the best sale of the year. In my case, I got a solid 20 percent discount on the Wahoo KICKR CORE: a state of the art trainer that was only announced four months ago.
The downside: the three-week wait for it to arrive. Even though his dealer stocks up for the big sale, hot new products inevitably get backordered. But eventually it arrived.
In the meantime, I dealt with other logistical issues. Downloading and reading the setup and user manual. Downloading and learning how to use the Wahoo Fitness app, the Wahoo Utility app, the Zwift app, the Zwift Companion app, and the Discord app. Buying a new cassette (gears), along with a chain whip, crescent wrench, and lockring tool to install it on the trainer (as well as for future use). Buying a floor mat, gym fan, and riser block for my front wheel. Buying a handlebar phone mount, a USB ANT+ dongle, and a USB extension cable to go with it. Setting up a television, laptop, speakers, and wireless keyboard and mouse in the new "pain cave". Buying a membership to the Zwift MMO virtual world. So many new things to buy, set up, and learn!
Now that it's here, what's so great about this thing?
First, it's a direct-drive trainer. That means you take your rear wheel off and connect the bike's drive train directly to a set of gears on the trainer, rather than pressing a steel roller up against the rear tire, as cheaper and older trainers used to do. That takes a lot of wear and strain off the tire and wheel.
It also allows the entire contraption to be a lot quieter. A vast improvement upon older devices, now the only noise you'll hear are the bike's chain, gear shifts, the exercise fan I use. Even while I'm riding in the next room over, Inna is able to sleep through it.
A huge benefit to me is that most trainers now come with built-in power meters. While inexpensive heart rate monitors have been used to guide training in the past, power meters have supplanted them as the gold standard. However, power meters are pricey, so I've never been able to justify the expense. But now I can train with power, at least indoor.
There's a lot to know about training with power, but my primary interest boils down to watching two numbers. Functional threshold power (FTP) is an absolute measure of how much power you can sustain on the bike for one hour (measured in watts), and is a great predictor of performance on the flat. Divide FTP by your weight to get watts per kilogram, which is an equally reliable predictor of performance when the road tilts up. These are today's gold standard measures of cycling fitness.
To ascertain your FTP, you do a 20-minute FTP Test. But doing FTP tests sucks. The testing protocol is simple: hold the maximum power you can for 20 solid minutes. It hurts, and a lot of people puke before they finish.
It's also error-prone, because it's hard to guess how long you can maintain max power. Most people overestimate their ability, going out hard and running out of gas before the 20 minutes is up. Once burned, they do the opposite, keeping way too much in reserve. So how do you figure out what power you should try to hold so you can pace yourself properly?
That calls for another test: the Step Test. It's not fun either, but it entails slightly less pain. Once you begin pedaling, the trainer gradually increases the resistance every two minutes. Continue cranking on the pedals until eventually the increased resistance causes absolute muscle failure.
I stopped my first Step Test a little after hitting 275 watts. After applying maths, my FTP—what I could hold for an hour—was around 212W, and my climbing ability was 2.72 W/kg. The Step Test only provides a rough estimate of FTP, but most importantly, it also told me I should aim to hold 223W for my 20-minute FTP Test.
Armed with that information, two days later I set out and tried to hold my average wattage above 223 for 20 excruciating minutes. I managed it for about half the test, but I found myself riding the entire test pegged at my max heart rate—not fun!—while watching my average power slowly decline. By the end of the test, I'd faded to an average of 208W, which translates to an FTP of 198W, and 2.53 W/kg: noticeably lower than the numbers I got from my earlier Step Test, but just enough to qualify for the low end of Zwift's Category C performance level.
I'll probably test myself every three or four months, to see how much I improve (or deteriorate) over time.
Beyond measuring power, we move into features associated with "smart trainers". So what makes them think they're so smart?
Basically, the industry has defined communication protocols so all your devices can work together: trainers, power meters, heart rate straps, cadence and speed sensors, bike computers, electronic shifting, and phone and computer applications. One of the things they've done is allow other devices to control trainer resistance: allowing applications to control how hard it is to pedal on the trainer.
That permits trainers to simulate the ups and downs of riding on real roads. In "sim mode", you can load up any real-world route, and the trainer will precisely mimic the terrain, making it harder to pedal when you reach a "hill", and easier when you reach a descent. You can simulate any route you can map: from Tour de France stages to last August's century to your daily commute.
This was the first thing I tested when my trainer arrived. I paired it with my bike computer and told it to re-create a short local route I rode a year ago. As I pedaled along, the trainer automatically changed resistance to reflect the descent down Greenfield to the river, up the Junction Hollow bike path, the little spiker up South Neville, thru CMU, then up and over Schenley Park on Overlook Drive.
The grade simulation worked well, and it made for an engaging workout. However, there were clear shortcomings. The bike computer didn't display the elevation change, current incline, or total elevation gain; the closest one could get was the graphical display of the past and upcoming elevation profile, which wasn't detailed. More annoying, the unit didn't display my current "location" on a map, which would give a little more context to the ride and changes in resistance. While sim mode is an awesome idea, there are obvious improvements that need to be made.
If you combine a smart trainer's sim mode with internet access, virtual reality, object modeling, and social networking, you get today's pinnacle of indoor training technology: Zwift. Join Zwift and you're given an on-screen cyclist avatar who moves along a virtual road in proportion to you pedaling your trainer. Ride around online versions of London, New York, Innsbruck, or Richmond VA, or even the infamous Tour de France climb up Alpe d'Huez. When your avatar reaches a hill, the smart trainer's resistance kicks in (or off) to simulate the gradient.
Now add other riders: thousands of other riders, all pedaling their own avatars in this massively multiplayer online sufferfest. Add structured workouts, the ability to ride with friends, organized group rides, official races, milestone rewards, instant messaging and shared audio channels, and also a parallel setup for runners. It's an immense phenomenon.
My first Zwift experiences have been positive, but not always pleasant. Although the app hasn't crashed on me yet, my laptop has died multiple times due to (1) falling off the pedestal I'd placed it on; (2) running out of battery without warning; and (3) a touchy touchpad that causes spontaneous reboots. I was already thinking about a new laptop, but the slow frame rate on my five-year old graphics card have increased the likelihood of that expense.
So far, in addition to the Step and FTP Tests, I've done a 10-mile free ride; a 25-mile, 450-person Team ZBR group ride; and the extremely hilly 30-mile December Bambino Fondo, with several thousand others.
Overall I'm happy. I finally have a new indoor trainer. I can even begin training with power! And with Zwift, I'm more likely to spend time on the trainer than I would have on my own.
That leaves me with one issue I've struggled with since I got my first trainer a decade ago: whether to count miles ridden and time spent on the trainer as "real" riding time for statistical purposes. Back in 2009, I decided I would only count outdoor road miles, but as my indoor riding increased, I started informally keeping track of that separately. Now I'm likely to put even more miles in on the turbo, so I'll record my indoor riding separately, but in the same level of detail as outdoors. That way I can combine the two when it's appropriate, and keep them separate when needed.